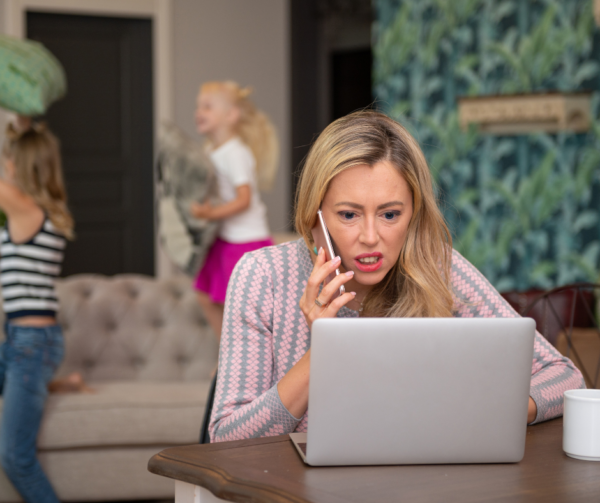 One of the most consistent topics raised in return-to-work maternity coaching is the challenge of managing boundaries between work and home life. Trying to be as committed to the job while dealing with a new family situation is not easy.

This blog will share several strategies that have emerged from many coaching conversations.
What are some of the concerns that new mum's face returning to work?
Perceived impact on my career:
Previously as a highly ambitious professional you were able to work whatever hours were required to get the job done. Now you have other commitments. Leaving early to do a childcare pickup, emergency trips to pick up a sick child or attending a doctor's appointment.

You worry how this may be perceived by your colleagues particularly if they don't have family commitments.

Perhaps they are thinking I'm less committed than I used to be? Will I be perceived as no longer career driven? Will I miss out on development opportunities to progress?
Not wanting to be seen as less committed can result in FOMO, the fear of missing out. Not allowing myself to switch off when I am at home, in case I miss something. Easy access to work emails, the ping of a work-related message keeps my mind on work when perhaps I should be present for my family. I don't really allow myself a break.
Working for an international organisation:
I find quite a few of my clients work as part of a global organisation. This presents many opportunities to broaden horizons and engage with people from other cultures. However, it may require working across time zones. Early morning or late evening online meetings can be the norm. These are difficult when trying to keep a normal work home structure.
From many conversations with women facing these challenges, several strategies have emerged.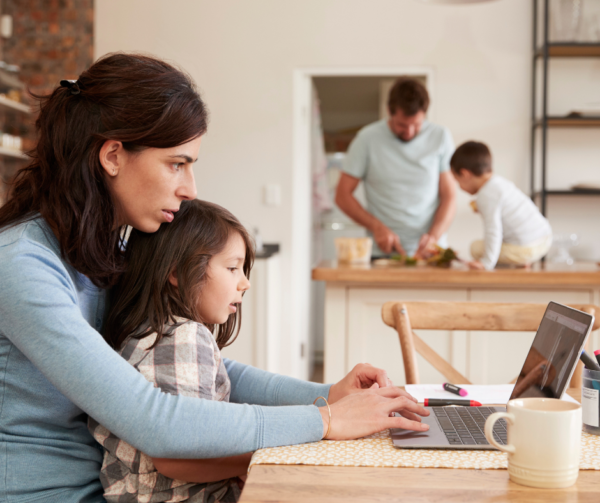 Four tips for better work/home balance for working mums
When it comes to how other may decide to view our new working arrangements, it is highly likely that no one other than you is having these thoughts. Stop them!
You cannot control the thoughts of others. Should someone take the view you are less committed than before, then that is their issue. You have a new baby that requires your time and attention. You need to be at certain places at certain times in your new world, that's just it. Your additional responsibility does not mean you are less committed to your career, it means you have a new responsibility to manage.

Some of the most successful career woman I have coached never allow this thought pattern to grow. Instead, they work to find ways of making their situation work for them. How?
2. Decide on a work pattern that works for you
The joy of a new addition can also be combined with a significant drain on your energy. There are a whole set of new things to be balanced. When sitting down with your employer and discussing new work arrangements, consider a pattern that works for you.
When are you at your best? Are you a morning or an evening person? Decide when you can be available and when you cannot. If weekend work is out of the question, then be clear about that. You will need to consider what might happen in the event of an emergency work situation for example an important project that needs delivered in a very challenging timescale. However, be clear what constitutes an emergency.
Be creative and proposal radical solutions if necessary. I have seen examples of some mothers being very creative with their work patterns. One very senior board level mum proposed a working day which started in the office from 8:30PM to 2:30 PM in the afternoon. From 2:30PM to 8:30 PM was for family. From 8:30 PM to 10:30 PM was back to work remotely from home. Fairly radical but it worked both for her and her employer. She is now the CEO!
3. Communication is the key
Get people on your side, your line manager, your co-workers, your clients. Explain that your situation does not mean you are less committed to your work. You just have an important priority in your life that requires your attention right now. Explain your schedule when you are available and what response times you will work to. Ask for their support, you will be surprised how helpful and accommodating they will be.

Many of your colleagues will have been in your shoes and will know what you're going through. Make proactive communication an ongoing process particularly during important projects. Keep everyone in the picture and manage their expectations.
Remember there is always more work than time. You may not be able to meet all requirements particularly if you have opted for reduced hours. Learn to say no without feeling guilty.

Be strategic, there will be certain people that you will prefer not to say no to and there are others where that is less of an issue. Consider these in advance. Identify what people are priority for you.

Develop your script in advance, have different scripts for different people. Offer alternatives, make a counterproposal, delegate when appropriate.

Remember, when you say yes to something at short notice, you're saying no to something else.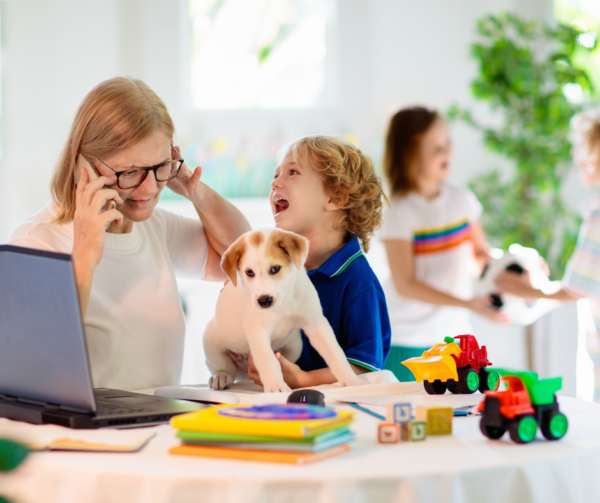 The range of emotions that a return-to-work mum experiences is very wide. Managing the boundaries is not easy, but it is a skill that you will need to develop.

Recognise the reality of your situation. You have new commitments, and a new set of challenges.

Dealing with these head on is the approach that appears to work best in helping young mums better balance.