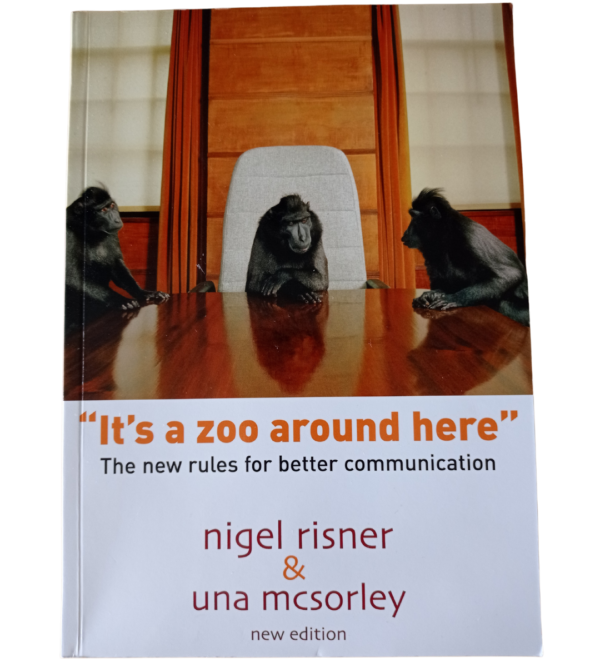 Have you ever heard someone say" it's a zoo around here" when describing your workplace?

All organisations are like zoos and are made up of staff and customers who communicate a bit like animals.
In this humorous book, perfect for leaders at all levels, Una and Nigel share their guide to better communication in the workplace. They explain how you can become a more effective communicator and ultimately leader, by recognising the variety of communication styles used by the animals in your zoo and adapting your strategy accordingly.