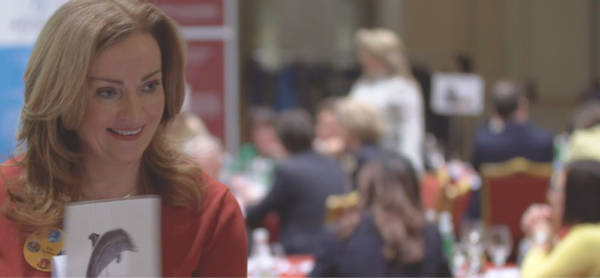 Why Choose Us?
Clients say our programmes work because they're practical, engaging and tailored to their specific needs.
They're also delivered by experienced trainers and accredited coaches who with a track record of helping people to succeed.

Read More
Improve your communications skills

In her book, co-authored with Nigel Risner "It's a zoo around here" Una gives us a humorous guide to better communication in the workplace. Using different animals to represent different personality types she describes how the working environment is a communications zoo, where everyone communicates in their own style and language. She says there are no difficult staff members, there are just different types: lions, dolphins, elephants, and monkeys. With everyone trying to communicate in their own style and language she explains how we can become more effective communicators.

It's a zoo around here!

By recognising the variety of communication styles used by the animals in your zoo and adapting your style accordingly. The short-tempered lions, the fun, passionate monkey, the very detailed elephants, and the caring dolphins In this book she wants you to become an effective zookeeper. She explains what a good zookeeper is. Someone who understands the various styles of communication and can adjust accordingly to bring out the best in their team. Laying out new rules for better communication she shares the secrets of becoming an effective 'zoo keeper'

Buy Now
Get your free communication skills guide
Have you ever heard someone say "it's a zoo around here" when describing your workplace?
All organisations are like zoos and are made up of made up of staff and customers who communicate a bit like animals.
This guide will show you the different 'animal' personalities and how you can communicate more effectively with them.
Download Guide